 About Us
Sola Scriptura, Sola Fide, Sola Gratia, Solo Christo, Soli Deo Gloria
About Us
How beautiful are the feet of those who bring good news of great things ! (Romans 10:15) We seek to proclaim the good news of Jesus Christ in word and deed, to see our friends and neighbors come to saving faith in Christ and to grow in Him each day. We are a body of Christ-followers that love our community and each other. We exist to demonstrate this in Gospel-centered worship and in obedience to the Great Commission.
Established in 1906, First Baptist Church of Piedmont is affiliated with the Southern Baptist Convention and the Baptist General Convention of Oklahoma.
We're glad you found us and would love to meet you face to face. Join us! To learn about our service times, please click here.
Our Mission
1
A growing family, numerical, by introducing others to Christ.
This involves evangelizing and embracing others into our fellowship by including them in our local family.
2
Growing the family, spiritually, by instructing them in the faith.
This involves educating and incorporating them in a ministry or ministries.
3
To glorify God, for His glory, by inspiring them in worship.
This involves extolling and exalting the Lord while encouraging them in obedience and ministry.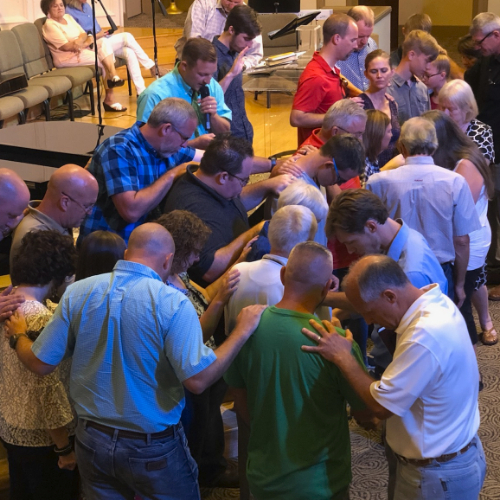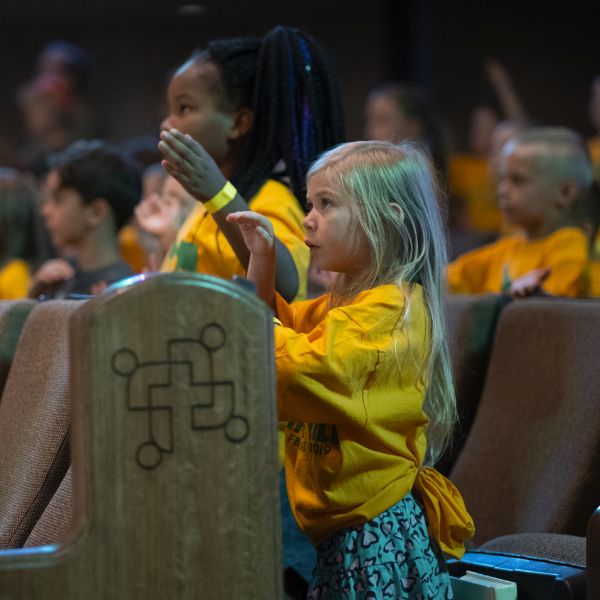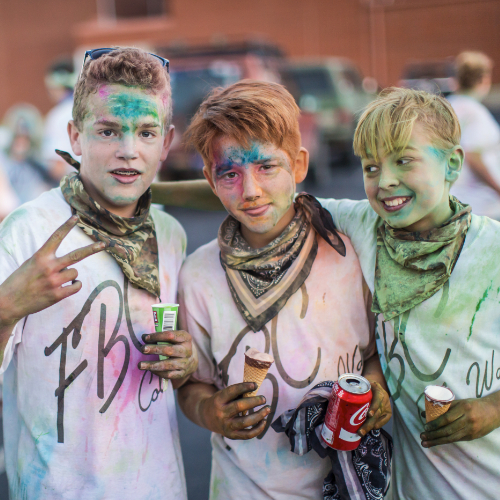 Our Purpose
In obedience to the great commission, we will work towards our stated mission and in accordance with Matthew 28:19-20. The purpose of First Baptist Church of Piedmont is:
E
EVANGELISM / MISSION - To introduce others to Christ:
To share the good news of Jesus Christ with as many people as possible in our community and throughout the world.
Matthew 28:19-20
19
Go therefore and make disciples of all nations, baptizing them in the name of the Father and of the Son and of the Holy Spirit,
20
teaching them to observe all that I have commanded you. And behold, I am with you always, to the end of the age."
(ESV)
Acts 1:8
8
But you will receive power when the Holy Spirit has come upon you, and you will be my witnesses in Jerusalem and in all Judea and Samaria, and to the end of the earth."
(ESV)
2 Peter 3:9
9
The Lord is not slow to fulfill his promise as some count slowness, but is patient toward you, not wishing that any should perish, but that all should reach repentance.
(ESV)
E
EDUCATION / DISCIPLESHIP - To instruct others in the faith:
To help members develop toward full Christian maturity and train them for effective ministry. To promote personal, spiritual growth and discipleship through Bible teaching.
Ephesians 4:11-13
11
And he gave the apostles, the prophets, the evangelists, the shepherds and teachers,
12
to equip the saints for the work of ministry, for building up the body of Christ,
13
until we all attain to the unity of the faith and of the knowledge of the Son of God, to mature manhood, to the measure of the stature of the fullness of Christ,
(ESV)
Matthew 18:20
20
For where two or three are gathered in my name, there am I among them."
(ESV)
2 Timothy 2:2
2
and what you have heard from me in the presence of many witnesses entrust to faithful men, who will be able to teach others also.
(ESV)
W
WORSHIP - To inspire others in worship:
To participate in public worship services together and to maintain personal daily devotions.
John 4:24
24
God is spirit, and those who worship him must worship in spirit and truth."
(ESV)
M
MINISTRY / SERVICE - To incorporate others into ministry:
To serve unselfishly, in Jesus' name meeting the physical, emotional, and spiritual needs of those in our Church, community and in the world.
1 Peter 4:10-11
10
As each has received a gift, use it to serve one another, as good stewards of God's varied grace:
11
whoever speaks, as one who speaks oracles of God; whoever serves, as one who serves by the strength that God supplies—in order that in everything God may be glorified through Jesus Christ. To him belong glory and dominion forever and ever. Amen.
(ESV)
Matthew 25:34-40
34
Then the King will say to those on his right, 'Come, you who are blessed by my Father, inherit the kingdom prepared for you from the foundation of the world.
35
For I was hungry and you gave me food, I was thirsty and you gave me drink, I was a stranger and you welcomed me,
36
I was naked and you clothed me, I was sick and you visited me, I was in prison and you came to me.'
37
Then the righteous will answer him, saying, 'Lord, when did we see you hungry and feed you, or thirsty and give you drink?
38
And when did we see you a stranger and welcome you, or naked and clothe you?
39
And when did we see you sick or in prison and visit you?'
40
And the King will answer them, 'Truly, I say to you, as you did it to one of the least of these my brothers, you did it to me.'
(ESV)
1 Thessalonians 5:11
11
Therefore encourage one another and build one another up, just as you are doing.
(ESV)
Galatians 5:13
13
For you were called to freedom, brothers. Only do not use your freedom as an opportunity for the flesh, but through love serve one another.
(ESV)
F
FELLOWSHIP - To include others into our family:
To encourage, support, and pray for each other as members of the family of God. To share our lives together.
1 John 1:7
7
But if we walk in the light, as he is in the light, we have fellowship with one another, and the blood of Jesus his Son cleanses us from all sin.
(ESV)
Acts 2:44-47
44
And all who believed were together and had all things in common.
45
And they were selling their possessions and belongings and distributing the proceeds to all, as any had need.
46
And day by day, attending the temple together and breaking bread in their homes, they received their food with glad and generous hearts,
47
praising God and having favor with all the people. And the Lord added to their number day by day those who were being saved.
(ESV)
Hebrews 10:23-25
23
Let us hold fast the confession of our hope without wavering, for he who promised is faithful.
24
And let us consider how to stir up one another to love and good works,
25
not neglecting to meet together, as is the habit of some, but encouraging one another, and all the more as you see the Day drawing near.
(ESV)
Romans 15:5
5
May the God of endurance and encouragement grant you to live in such harmony with one another, in accord with Christ Jesus,
(ESV)
Our History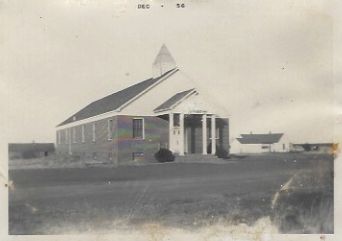 First Baptist Church of Piedmont 1956
Three years after Piedmont received its city charter and one year prior to Oklahoma statehood, the Lord gathered fifteen believers and birthed First Baptist Church of Piedmont. With a sharp focus on the Great Commission, this small body quickly grew, baptizing new believers in nearby Deer Creek. Early services were held in Piedmont's Star School. Explosive growth led to the acquisition of property within one year, and the first meeting in FBC Piedmont's new sanctuary was in 1908.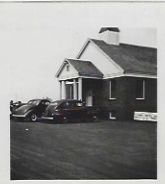 First Baptist Church of Piedmont 1956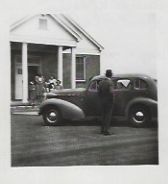 First Baptist Church of Piedmont 1956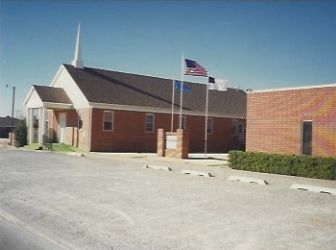 First Baptist Church of Piedmont Early 1980's
Both Piedmont and FBC Piedmont continued to grow, requiring this faithful new congregation to relocate to the present location in 1926. Believers' baptism moved inside for the first time on April 24, 1938. The Great Commission continued to drive First Baptist Church of Piedmont's purpose. The Lord continued to add to the church and after additional land acquisitions and building programs, the current sanctuary was dedicated on March 28, 1982.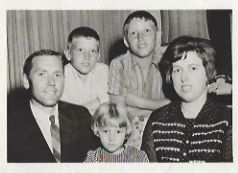 Dennis, Jan, Marlene, Denny, and Jerry Treat
Pastor 1961 - 1967
Gary Caldwell 1996
Pastor 1990 - 2018
Since its beginning, First Baptist Church of Piedmont has been committed to its community and to the bold proclamation of the Gospel of Jesus Christ. We love Piedmont. We love our neighbors. We are thankful for our home, and we are thankful for the way the Lord continues to reveal Himself in the life of FBC Piedmont.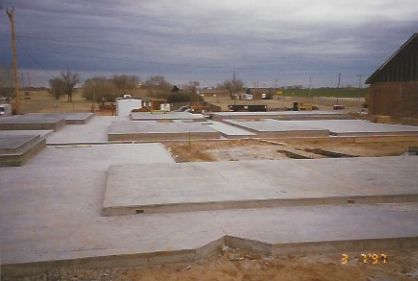 Construction of Educational Building 1997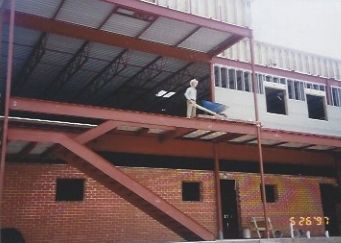 Construction of Educational Building 1997