Ryan Taber - Senior Pastor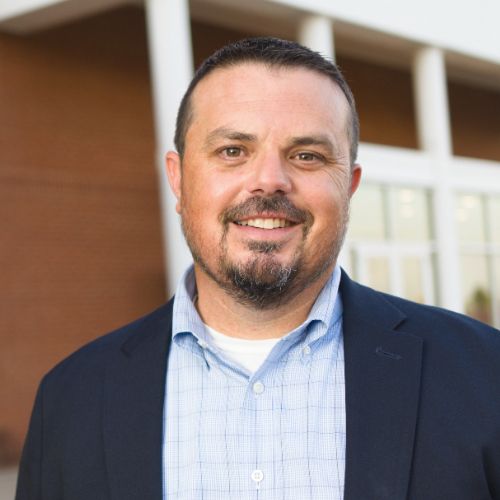 Born June 25, 1976, to believing parents, Ryan made a profession of faith in Jesus Christ at the age of 12. He grew up in the United Methodist Church, and in 1997, while in college, Ryan surrendered to the ministry. At college, Ryan was discipled by a Baptist campus minister and began attending a Southern Baptist church. In 2000, Ryan graduated from Oklahoma State University and began serving as the ministry director at a Christian sports camp where he met his wife, Jennifer. The couple married in 2002 and the Lord has blessed them with five wonderful children: Brady, Haley, Hannah, and twin girls Abby and Kate. Ryan was licensed to ministry in 2008 and ordained as a Pastor/Elder in 2015. He is currently studying at the BMA Seminary in Jacksonville, TX.
Ryan's passion is to proclaim the truth of God's word in a way that is Christ-centered, faithful to the text of scripture, and applicable to today. His greatest pleasure in ministry is to see people come to Christ through the proclamation of the gospel and to see them mature in Christ through the context of personal discipleship relationships.
The Taber Family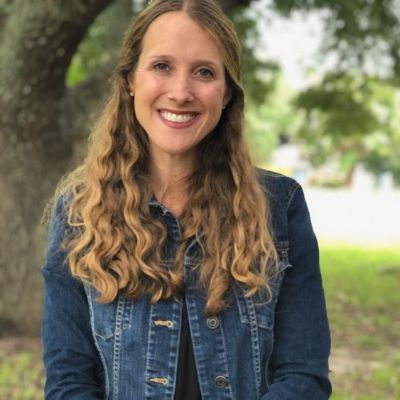 Mrs. Jennifer Taber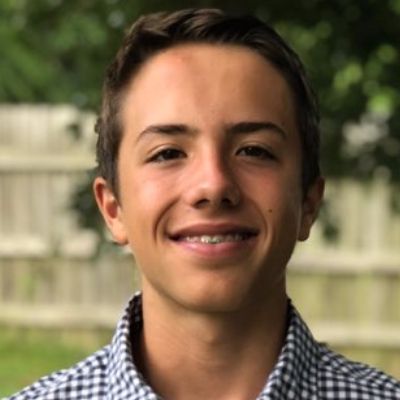 Brady Taber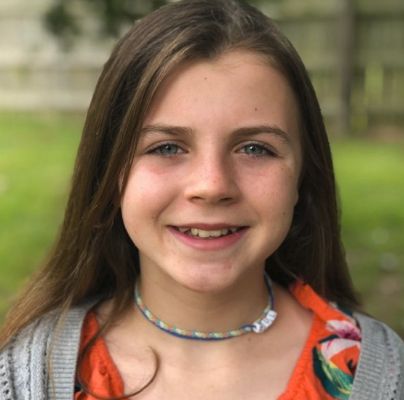 Haley Taber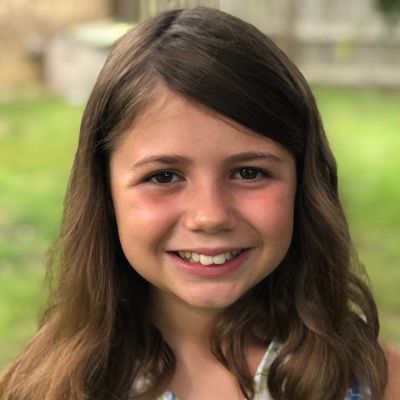 Hannah Taber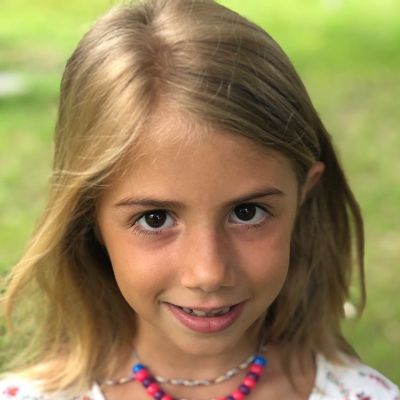 Abby Taber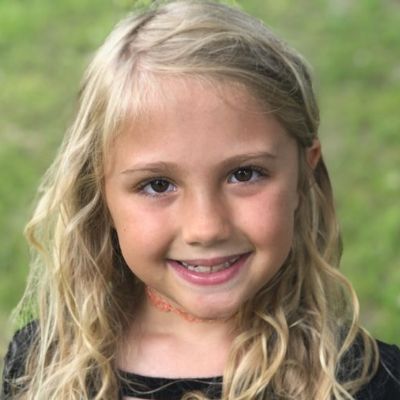 Kate Taber
Pastor Search Team Remarks
I want to start by saying how humbled I am to have been allowed to serve on this team. I was blessed to get to spend so much time with these men, whom I respect and look up to, so thank you Church.
As we began going through resumes, I had an uneasy feeling of intense pressure. Was God going to audibly tell me who He had chosen? Was I going to be attentive enough to hear? How would He let me know? We heard several great sermons and met great Bible preaching men of God. There were so many pastors who could have preached at First Baptist Church of Piedmont. Then, I listened to one of Ryan's sermons and knew I had to hear more. We traveled down for the morning service and met him and his family for lunch afterward. I actually let my food get cold as I was so intently listening to Ryan ask and answer questions with Biblical authority. And, when Jennifer spoke about their ministry journey, I felt an unexplained calmness. I listened to other preachers after that day and found myself comparing each of them to Ryan. His genuine passion, his clarity of message, and his relational demeanor has put my heart at peace. That's how God let me know.
The search for the next pastor of First Baptist Church of Piedmont has been an amazing, God-led process. As the committee settled on the final 7 candidates and we began to listen to their sermons again and interviewing them, it was evident to me that Ryan Taber was special! The Holy Spirit spoke to me in a powerful way as I heard Him preach and answer the many questions of our committee and staff. I knew he was God's choice to lead our church into the future! His wonderful family will be a huge blessing as well!
Since the beginning of being chosen for the pastor search team, the responsibility of finding the pastor has been a very real and weighty responsibility. As I'm sure has been stated, Ryan was not one of the initial resumes submitted, but it came in later and through the course of looking at resumes and listening to sermons, it was clear that he would be one of our top candidates. When the time came to visit Ryan's church, I was unavailable because of my son's graduation. My opportunity to meet Ryan for the first time came at Falls Creek Summer Camp. Ryan's church was there the same week as ours. We first met over coffee where Tim and I were able to meet with Ryan and talk about his church and his philosophy. I also met Ryan's two oldest children there as well. I was very encouraged when I had the opportunity to meet with Ryan. He is very personable and exhibits a true willingness to get to know you. He is a relationship-builder. Ryan's preaching and teaching are truly Bible-centered and scripturally sound.
First Baptist Church of Piedmont was blessed with a strong response from a large number of quality, called candidates to be our Senior Pastor. Many are uniquely qualified, have compelling stories, and would serve well. After we learned of Ryan, spoke to his references, and began listening to his preaching, he was quickly set apart. After our team traveled to Texas to meet with Ryan and his family, his gifting and calling for ministry became apparent. From that point forward, it was difficult to envision any other candidate embracing our congregation and our community the way we knew Ryan and his family would. His careful handling of Scripture, the authenticity of his calling, and his practical, wise execution in ministry validated our belief that he was God's man for FBC Piedmont. We prayed that God would shine a bright light on the man He had chosen to be our next senior pastor. He honored our request and led us straight to Ryan Taber.
A few months ago, our team started looking for the man God wanted for our Church. We had several resumes to start with and after much prayer and calling references, we had 6 or 7 men that would have been a great Senior Pastor for First Baptist Church of Piedmont. After several miles and several Churches, we went to Lindale, TX to see Ryan Taber. After the service, we spent the next two and one-half hours visiting with him and his family. Needless to say, it was a special time getting to know each of them. I think God spoke to each of us that day. It was clear in our hearts and minds that Ryan was the man God had in mind for FBC Piedmont. I stand firm in this selection and I am proud to say, I believe Ryan Taber will lead FBC Piedmont to great heights for the Glory of God.
This process has been a long and rewarding one. I am humbled and blessed to be a part of the team of men with which I served. I learned so much from each of them, and I'm very thankful for the time we spent on this very special mission.
As we started this search, a close friend mentioned to me to look for uniqueness in the candidates. That stuck in my mind as we began praying and narrowing down some great resumes. Every church we visited and every man we looked at could've easily been the next pastor at First Baptist Church of Piedmont! However, from the first time Ryan's resume came across my desk, something about it made it unique. Something about his sermon I listened to made him unique. The more we prayed, the more God laid Ryan on my heart. His handling of scripture, the way he answered tough questions, and the way he interacted with us were unique. As time went by, I began to realize that not only was Ryan unique, but he was unique to our current situation at FBC Piedmont. I'm not sure I could've scripted in my head a better candidate for our church than Ryan Taber. He brings a great grasp of scripture. He brings a spirit of church and community, and he understands and relates to people. His love of God and passion for the Gospel is unquestioned! I couldn't be more excited or more convicted to present Ryan Taber to FBC Piedmont!
On behalf of the search team, thank you for your prayers and patience as we sought God's will for our next pastor. I am very excited that we have the opportunity to introduce the Taber family to our church family, and I sincerely believe God has identified Ryan Taber to be the next Senior Pastor of First Baptist Church of Piedmont. Not only is this my personal conviction, but it is also one that is shared by the entire search team. This conclusion is the result of a process led by prayer, Scripture reading and sharing, an attitude of complete openness among the team with constant communication throughout, and a strong sense of brotherhood in carrying out what we all felt to be a significant responsibility tasked to us by the church. FBC Piedmont was blessed to receive information on more than 20 candidates for our Senior Pastor position. We prayed for these candidates, reviewed resumes, listened to sermons, called references for a few that we felt drawn towards, and traveled to meet with several. In addition to being a gifted expository preacher, Ryan is also very relational and possesses the personal qualities you would desire from a pastor. When first meeting Ryan, Jennifer, and their three oldest children near Lindale, it also quickly became clear how easy it is to be around their family. They are all very personable, and we had a great time with them. The entire Taber family will be a great addition to our church and community. I am very excited for what God has planned with Ryan, Jennifer, Brady, Haley, Hannah, Abby, and Kate as a part of our church family, and I am excited for you all to meet them!