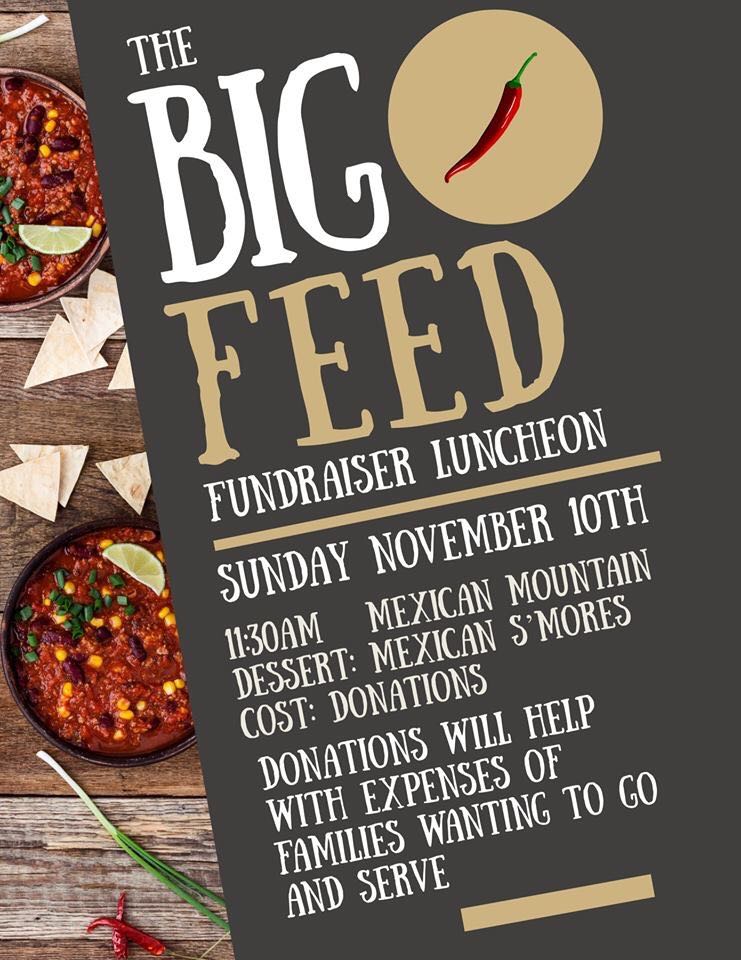 The Big Feed
Dates:
Nov 10, 2019 - Invalid Date
Time:
11:30 AM - Invalid Date
You won't want to miss this opportunity to support THE BIG FEED mission trip! This upcoming Sunday, November 10th the missions team will be hosting a luncheon after Sunday morning service. They will be serving everyone's favorite... MEXICAN MOUNTAIN!