373 Kids
Welcome to First Kids Ministry at First Baptist Church of Piedmont. Our mission is to engage, connect, and grow children from birth through 6th grade in Christ and to empower parents to embody servant leadership in their families. We teach kids about God, the Bible, and what it means to follow Jesus through engaging age-appropriate lessons.
Preschool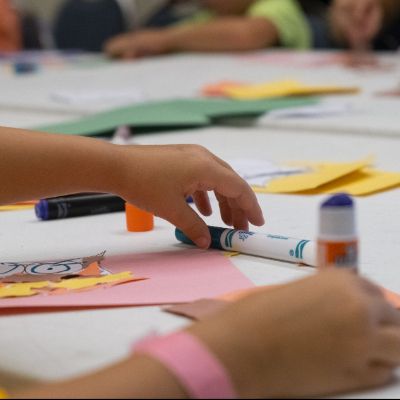 At FBC Piedmont, we are dedicated to providing a safe and nurturing place for our babies through kindergarten-aged children. Preschool kids are full of wonder as they grow and learn in leaps and bounds in the first five years of their lives. We partner with parents during these exciting and pivotal years to build a strong spiritual foundation by teaching our preschoolers about Jesus and pouring God's Word and love into them. Our preschool ministry includes Sunday School classes with age-appropriate lessons, extended classes during the Sunday morning Worship service and Sunday evening Bible studies, and even a weekday Mother's Day Out program.
Children
Our children's ministry is for kids 1st grade through 6th grade. Our purpose is to continue building on the foundation taught during preschool to help children develop and grow in their relationship with Jesus. There are multiple opportunities throughout the week to study the Bible, learn how to praise and worship God, make new friends and build a Godly community. Through age-appropriate worship and Bible studies, our children grow in their relationship with Jesus, learn to serve, and become empowered to share Christ with their friends and community. Our children's ministry includes Sunday School classes and Sunday evening Bible studies.
We also want our kids to have fun while they learn through Bible Study, games, songs, crafts, missions and lots of other child-related activities.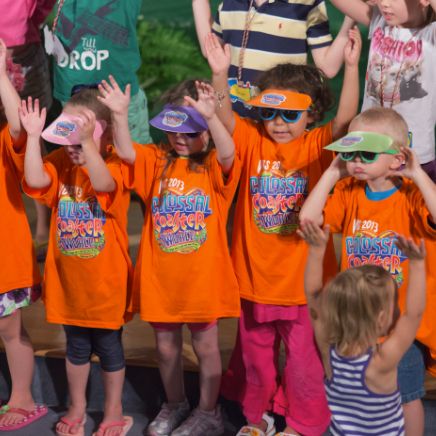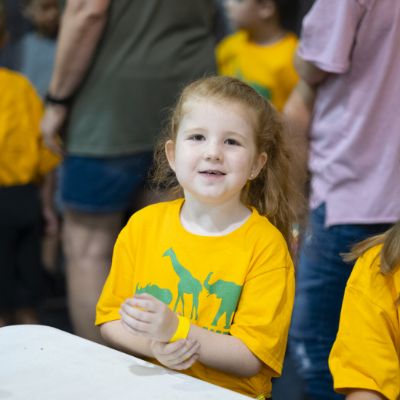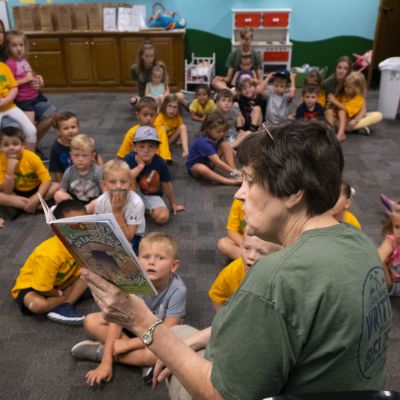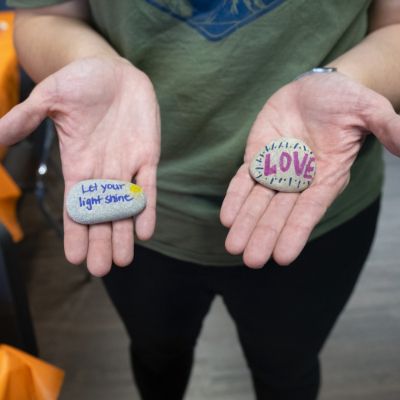 Kids Worship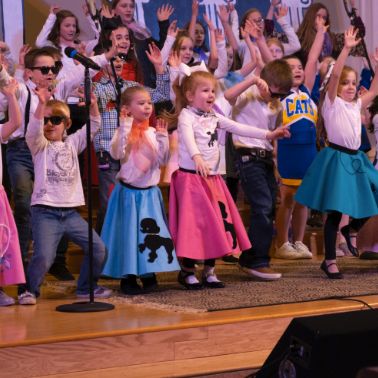 Jesus said, "Let the little children come to me and do not hinder them, for to such belongs the kingdom of heaven." Matthew 19:14. Jesus loves the praise of His children and so do we! We have made a special place for your kids who love to sing and make music to the Lord. There are three fully graded children's choirs beginning at the 4-5-year-old level (must have turned 4 before September 1) and continuing through sixth grade.
Each Kids Worship group practices on Sunday evening at 5 pm during the fall and spring. The choirs come together to prepare a Christmas program each year and also present a spring concert at the end of the school year. In the spring, the age-appropriate curriculum includes rhythm and instrument use and games, learning about music and worship, and of course lots of singing.
calendar_today
Children's Choir Start
February 7th