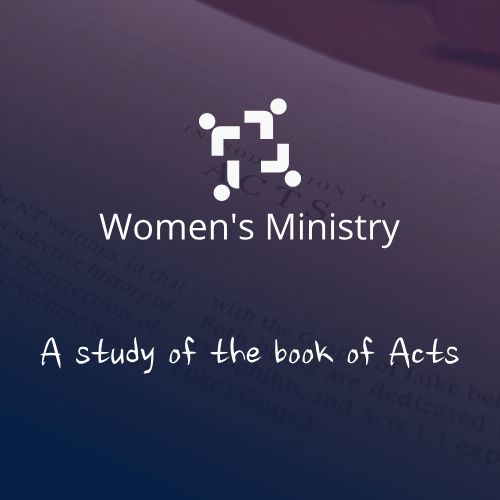 A Study of the Book of Acts
Date:
Jan 30, 2020 - Oct 29, 2020
Day:
Last Thursday of Month
Location
Home of Cortney Trumbly
We will meet monthly to read through and discuss the book of Acts.
Our study of the book of Acts will last ten months and will meet on the last Thursday of each month. This group is for all women who want to read, study, and pray together.
The first meeting will be Thursday, January 30th, 7:30 PM at the home of Cortney Trumbly. For more information contact Cortney.
Email Cortney
Download Outline